I will install Flexile DIVI Child Theme For Lifetime
0

days
00

hr
00

min
00

sc
| | |
| --- | --- |
| Service For | Unlimited Website |
| Require Theme | DIVI Theme |
| License Type | GPL |
| Deadline & Update | Lifetime |
| Delivery | Delivered within eight working hours. |
| Support | 24/7 Free customer support |
Guaranteed Secure Payment


Flexile child theme will let you create a modern, lightweight, and professional website. The collection of library items in Flexile will also let you create an unlimited combination of page layouts.
If you require a Divi child theme that can do all sorts of things and create websites of any kind, then wonder no more. With Divi Flexile, you get the ultimate multipurpose Divi web designing toolkit that meets every condition. It's equipped with multiple Divi layouts, demos, elements, pages, sections, and a lot more that can literally build anything you set your mind on to. This child theme is less a theme and more a framework. It will create an ultimate UI environment using which you can shape your outstanding Divi website in whatever way you want.

You'll be able to design a website that would look great on any screen size or device type. It will require no coding knowledge and provides you with the customization options which will fit your needs. And above all, it's compatible and easily integrates with WooCommerce so that you can start your online Divi store in no time. Scroll down to know its ultimate features in detail.
10+ homepage layouts
Whether you want to create a website for real estate, clinic, university, business, agency, or whatnot, this Divi multipurpose child theme includes a package full of homepages that consist of industries of all kinds. Meaning, you got the tool that can design a fully functional and modern Divi website no matter what industry you want it for.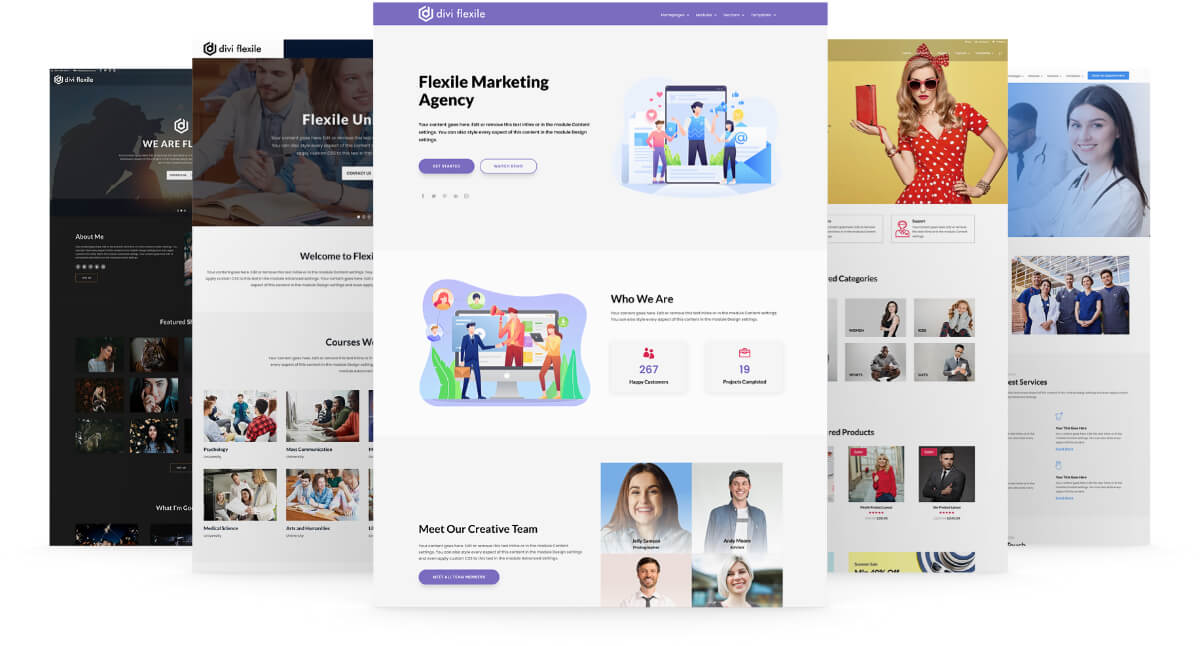 The full list of homepage layouts includes:
Universal
Marketing agency
Event
Landing pages
Medical and healthcare
Photography
Real Estate
Singe product
Store
Education
15+ landing page layouts
Flexile includes multiple landing pages for lead conversion, webinar registration, and sales-related pages. These pages are available with one-click demo import as well as supplementary files. All you need is to select your landing page, put on your content, and go live!
25+ inner pages
Save yourself from the extra efforts required when creating web pages that are essential for a website of any kind or industry. The Divi Flexile theme includes multiple Divi pages that fulfill the purpose of a website to provide its users with all the necessary information.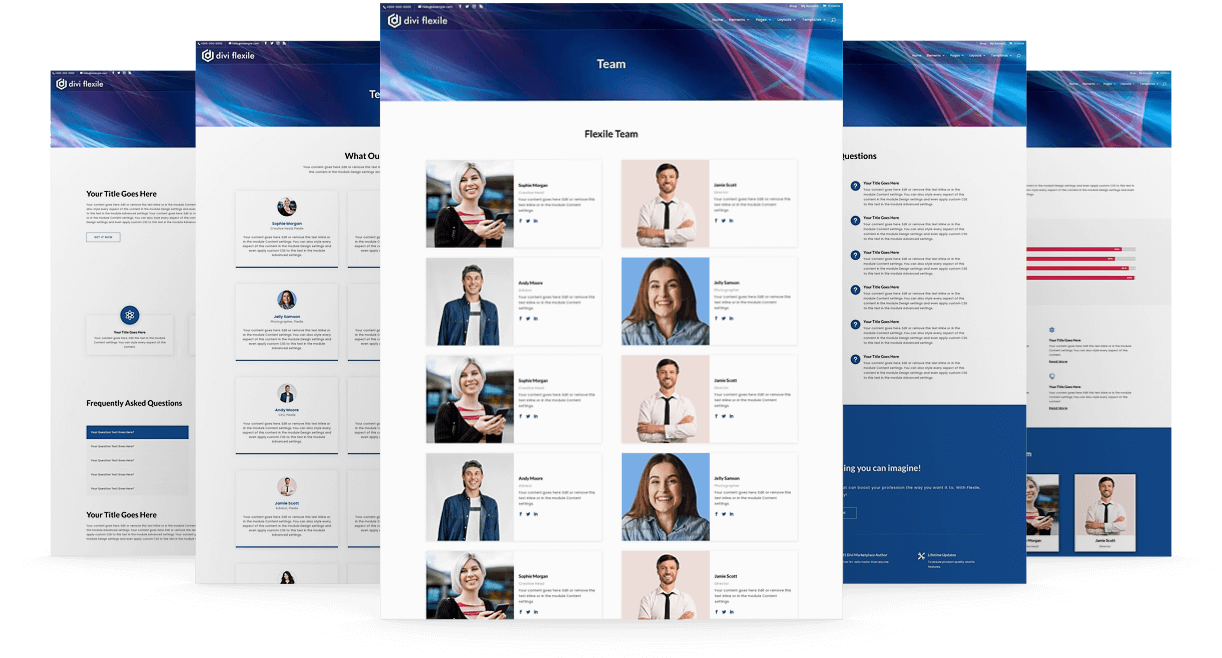 The full list of inner page layouts includes
About
Contact
FAQ
Team
Portfolio
Pricing
Services
Single service
Shop
Testimonials
404 Page
Coming soon
Left sidebar
Right sidebar
Maintenance
70+ headers including 10 RTL Divi headers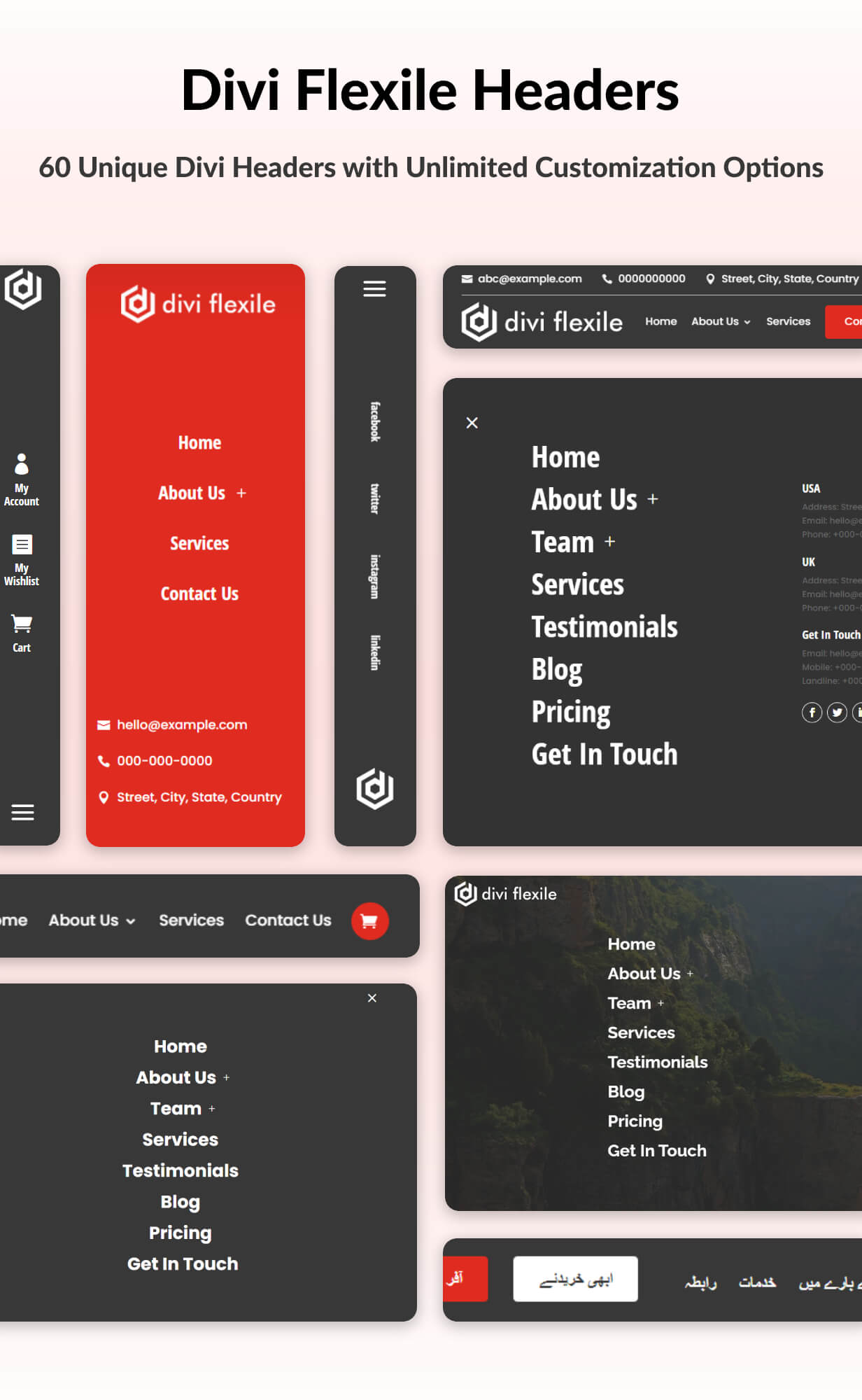 Provide users with a better way to navigate your website. With multiple header designs to choose from, you'd be able to design your website's header in a much unique way for multiple occasions and design needs such as festive seasons, sales, agency layout, photography, freelancing profile, and a lot more.
Divi Flexile child theme also includes vertical headers for Divi.
What Divi flexile header users say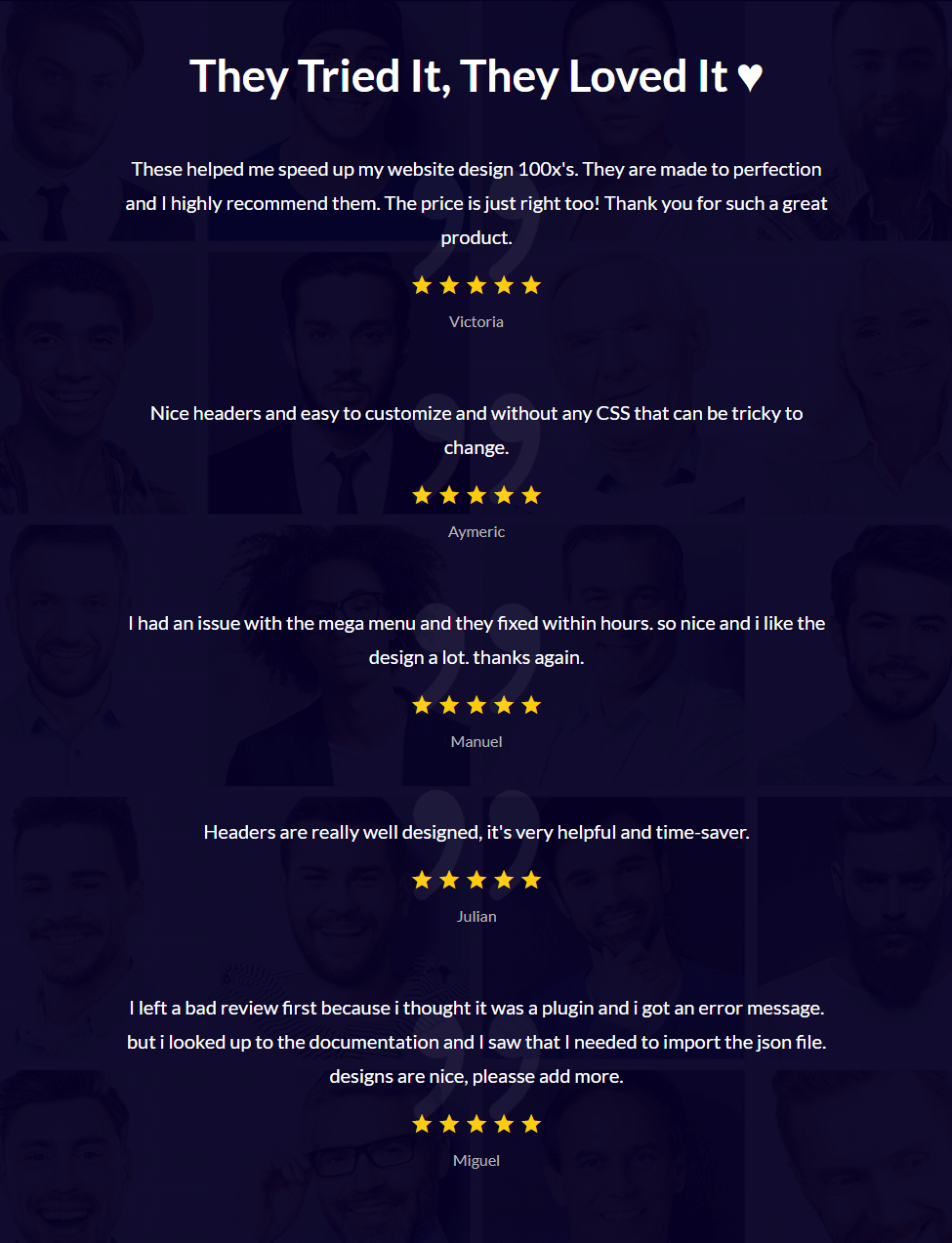 70+ Footers
Not only do headers provide the user with easy-to-navigate options, but the footers, too, play their part in it. Therefore, to match your header configuration, the Flexile theme comes with different footer template styles to help you set useful links and much more at the bottom of the page.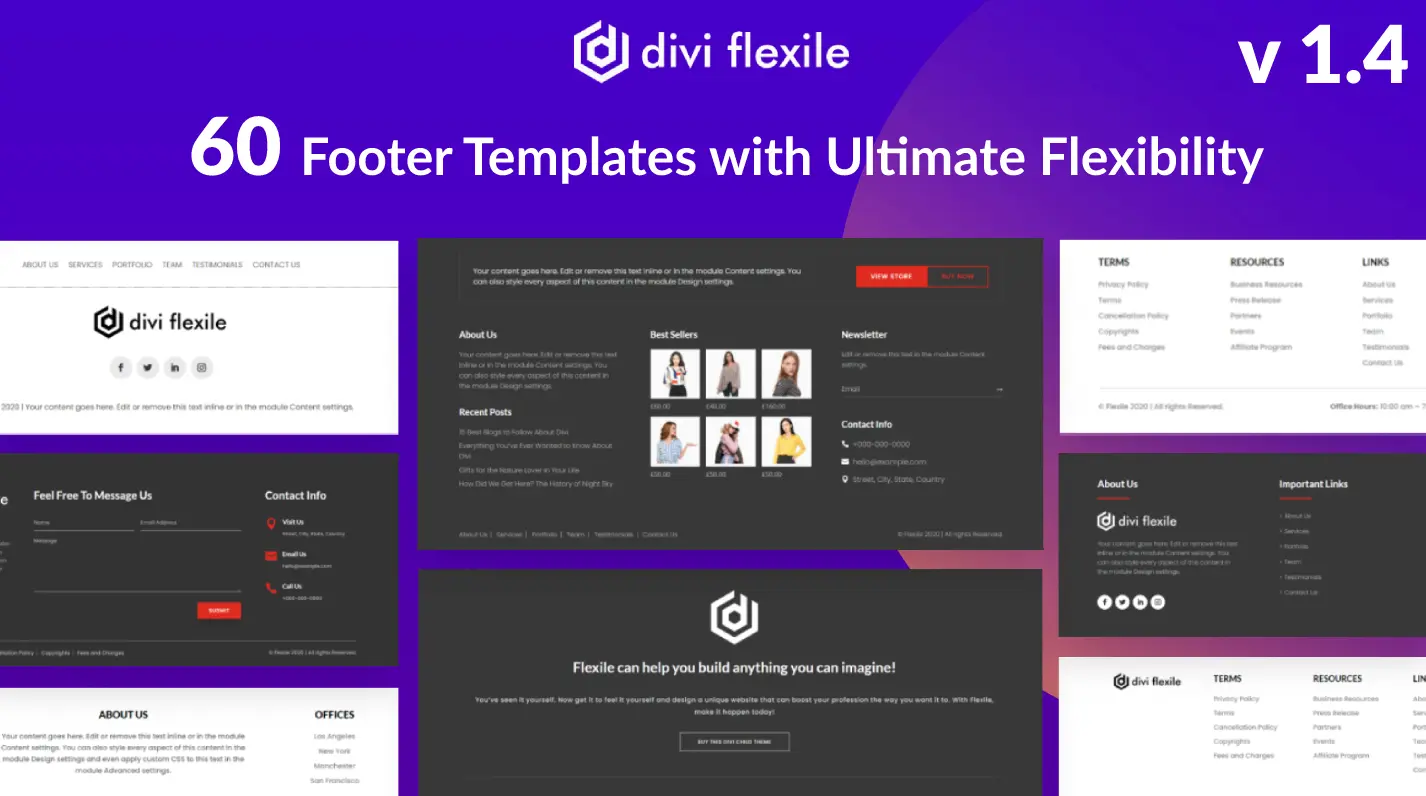 40+ hero sections
In an effort to provide a wide range of design options for above-the-fold content, flexile includes multiple hero sections. You can use these hero sections with any existing header template and create a wide range of combinations.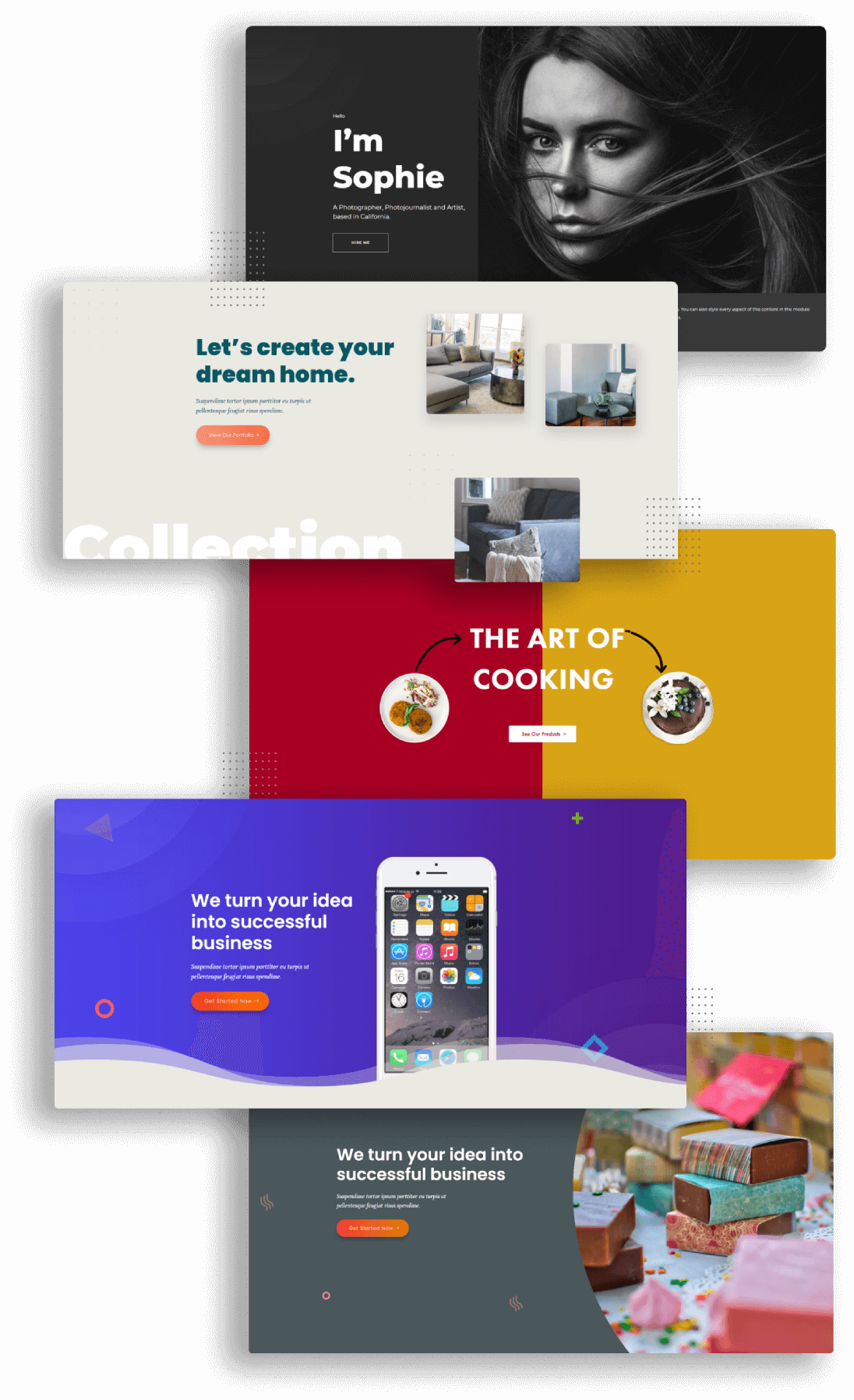 10+ Divi WooCommerce Product Layouts
Whether you've got a single Divi e-commerce store or multiple, with Divi WooCommerce layouts, you can bring distinction in each product page, category, or store without too much effort. Different designs for various products will help you separate one category from another, and users will easily find their desired product. Making the Divi shop easy to navigate and user-friendly.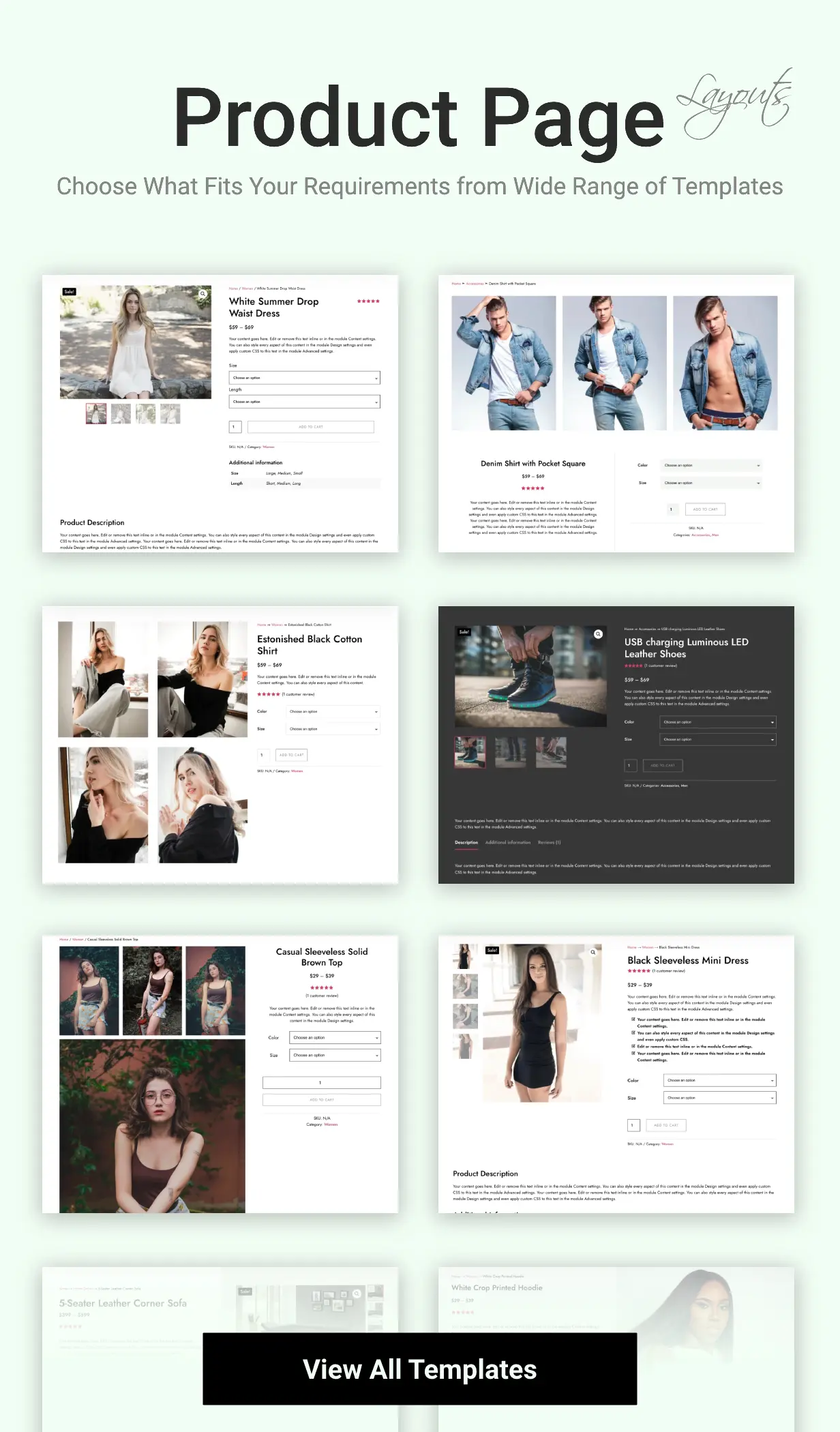 15+ Shop Layouts
Whether you need a sidebar in the shop or keep it fullwidth, the 15 new Divi shop layouts available in this pack give you the control to build a shop of various appearances. You can show a sidebar in the shop on different sides with related products, categories & tags. Make sidebars appear off-canvas. Show product info on hover. Highlight events using a banner. And a lot more to build an elegant online shop speedily using this easy-to-use & highly customizable Divi WooCommerce shop page layouts.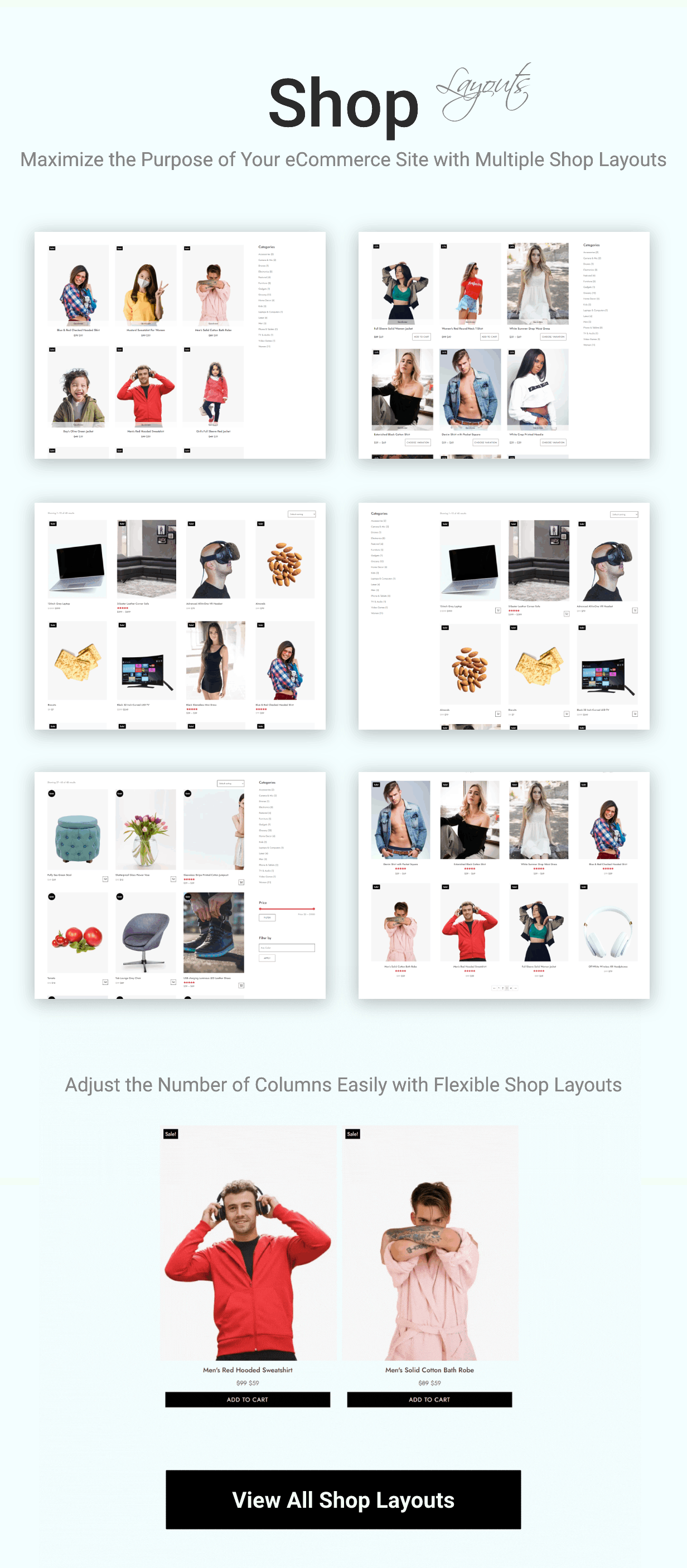 5 Divi WooCommerce Cart Templates
With modern Divi shop, turn your cart page superfluously stylish with high readability and the latest design using the 5 WooCommerce cart page templates available in this pack. These WooCommerce cart page templates for Divi allow you to fine-tune your digital shop's one of the most visited pages according to the site's look and feel. So, users won't leave in the middle after viewing an outdated cart. Moreover, with these templates, changing the look would be easy and quick — whenever you want & however you want.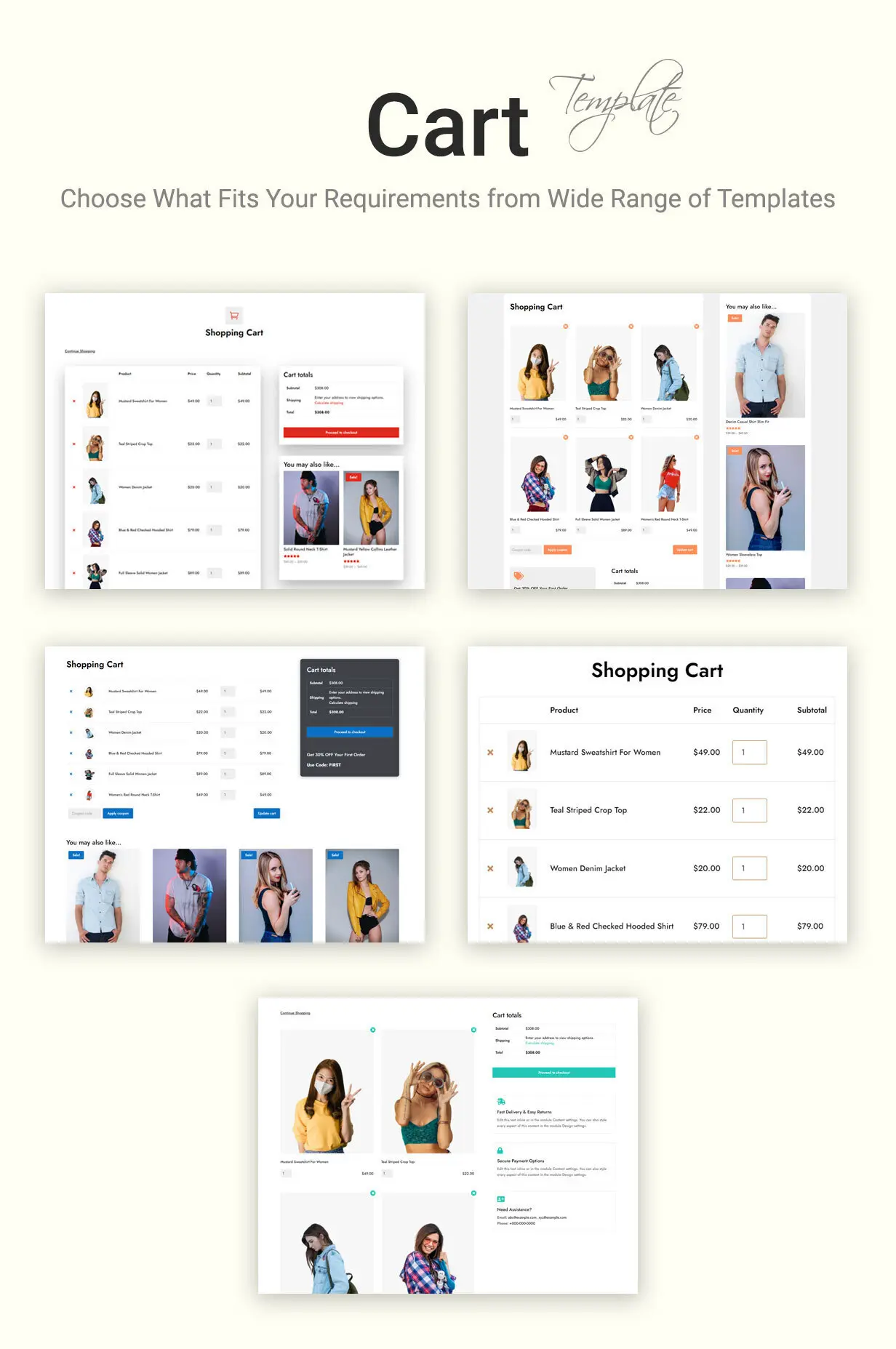 5 Divi WooCommerce Checkout Templates
Edit WooCommerce checkout page in Divi with 5 templates available in this Layouts for Woo pack. These templates simplify the user experience for a better eCommerce journey. Plus, you don't have to use any code to customize the WooCommerce checkout page. ​Meaning, from the shop page to the checkout, you've got full control of your Divi eCommerce store powered by WooCommerce without any extra effort.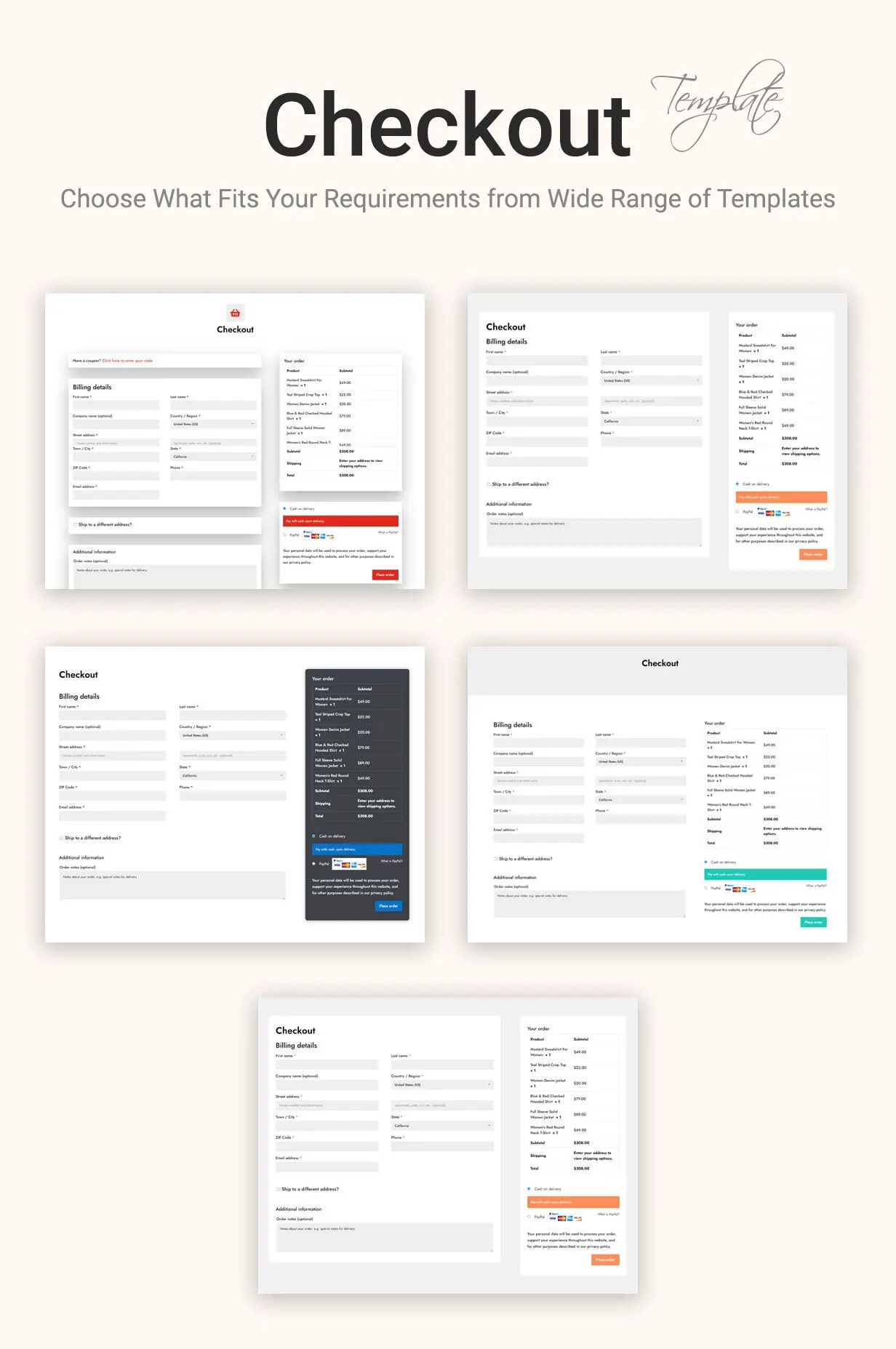 5 inner page hero sections
The Divi Flexile child theme has pre-built sections for the inner page header so that you can create appealing entry content on each page.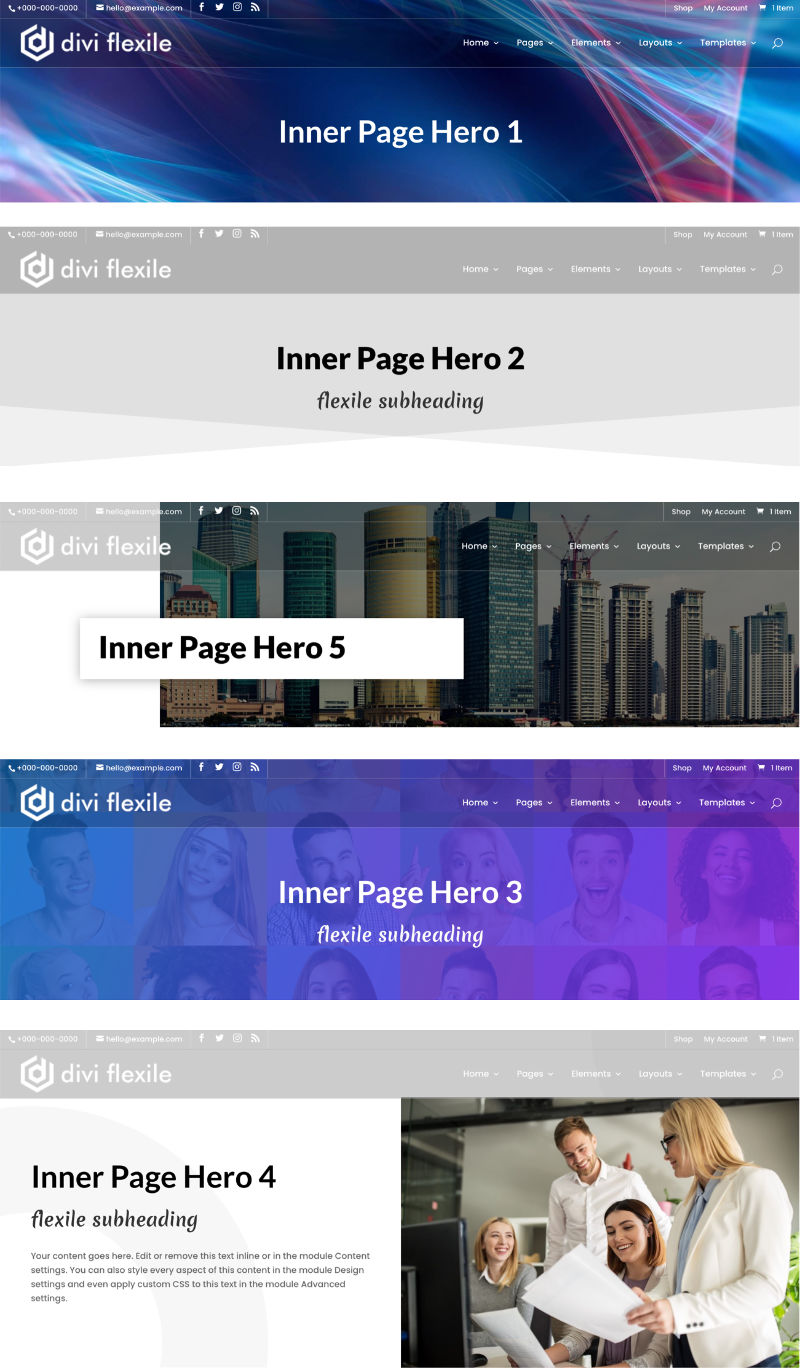 10+ blog templates
Different thoughts, ideas, and views require a different outlook and a way to see them clearly. And to fulfill this approach on your Divi website, you get multiple archives templates with Divi Flexile child theme that easily applies them to their location with the help of Divi Theme Builder.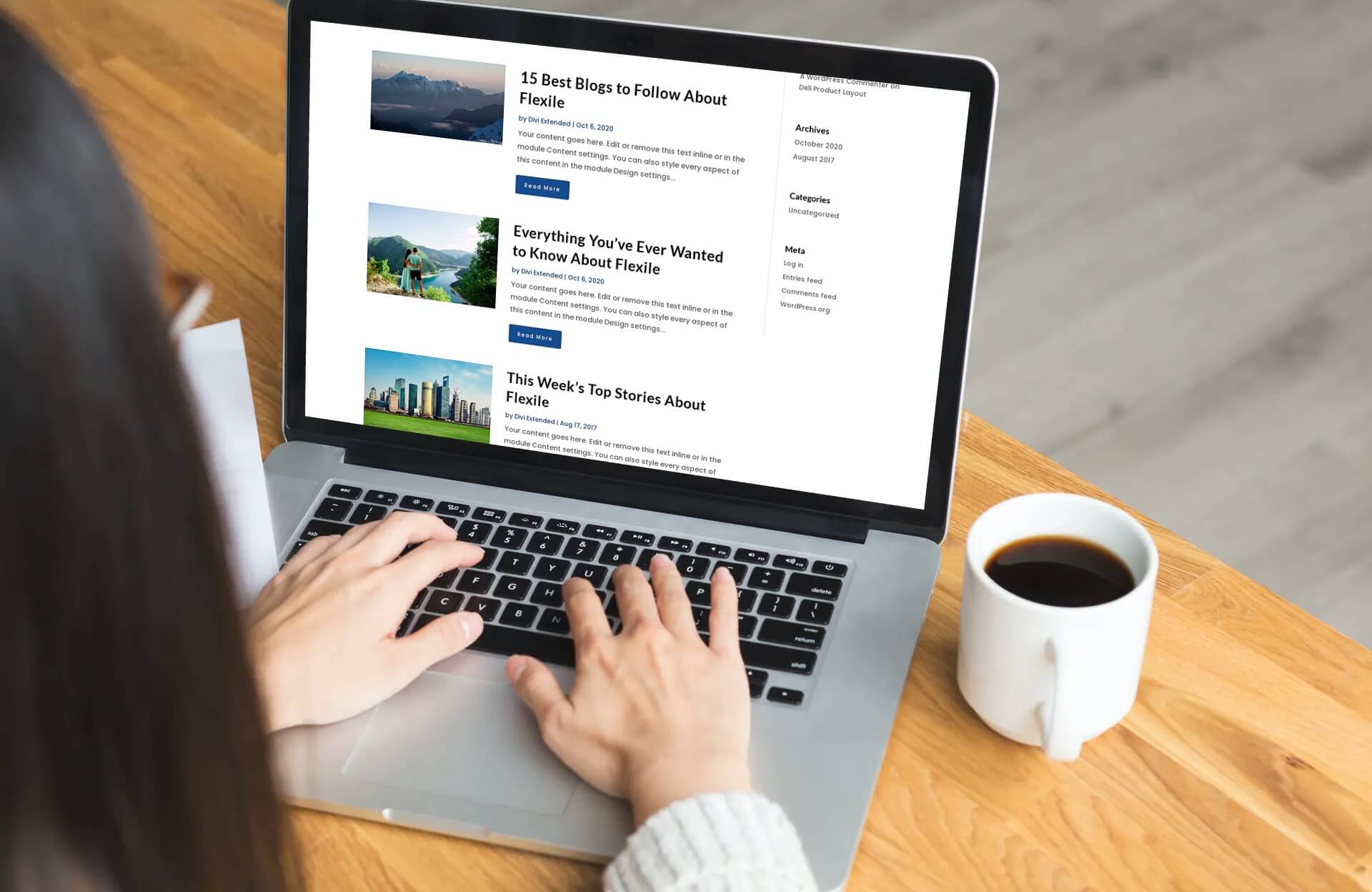 3+ blog sections
Along with multiple blog templates, Flexile also includes sections to display blog posts on your pages in a stunning view. Grab the one you like from the Divi library and add it to the page where you like.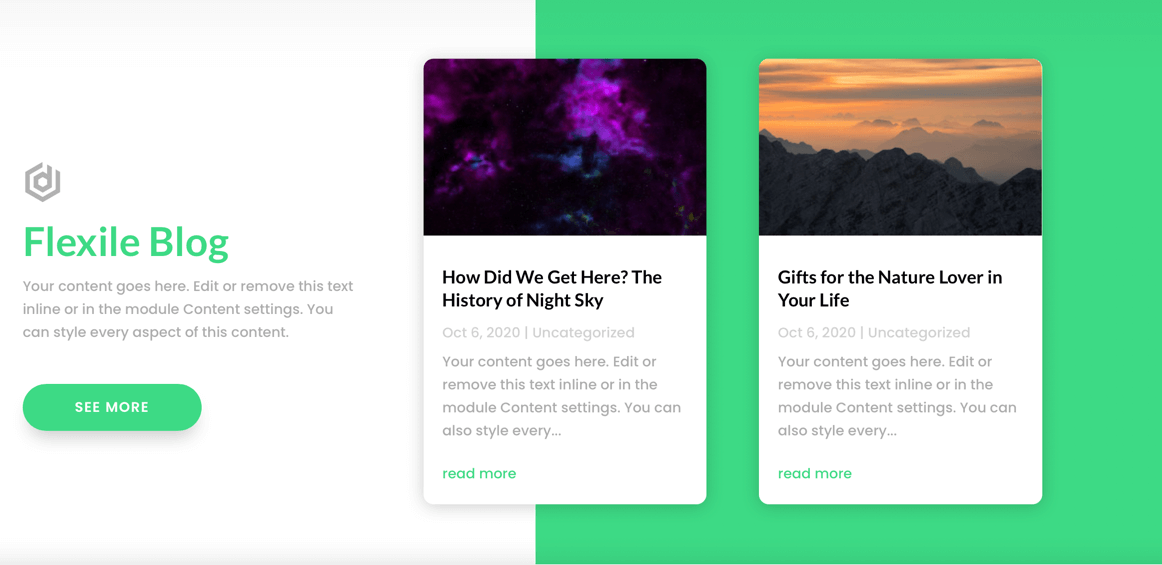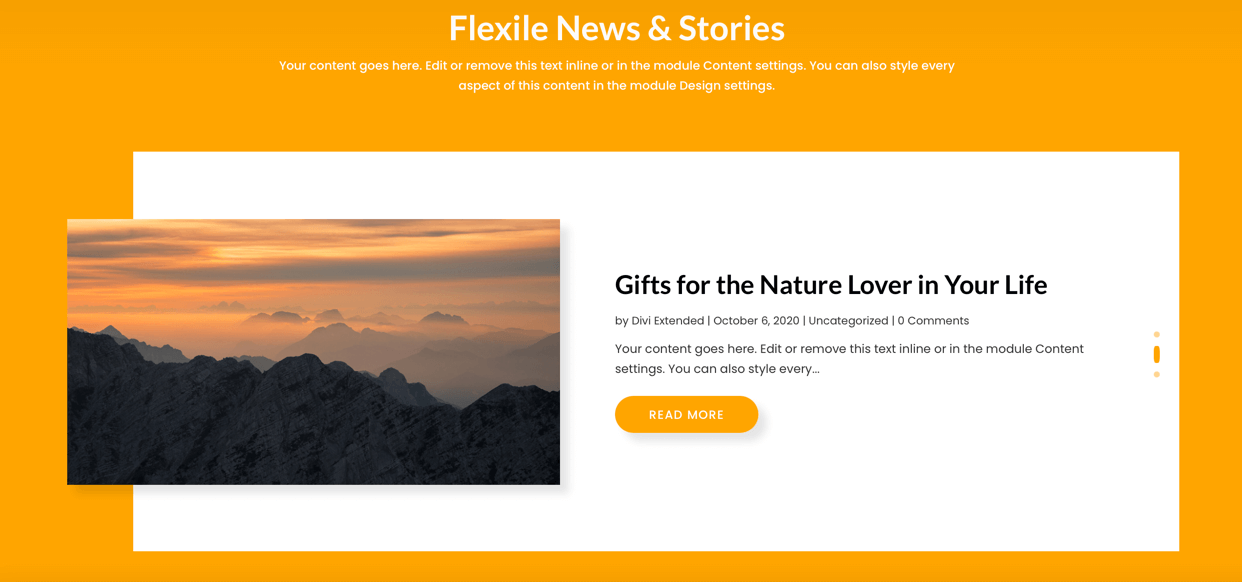 10 post templates
Go to the Theme Builder and select a post template that you want to use for your posts. And voila, your thoughts, ideas, and views are presented in a new way.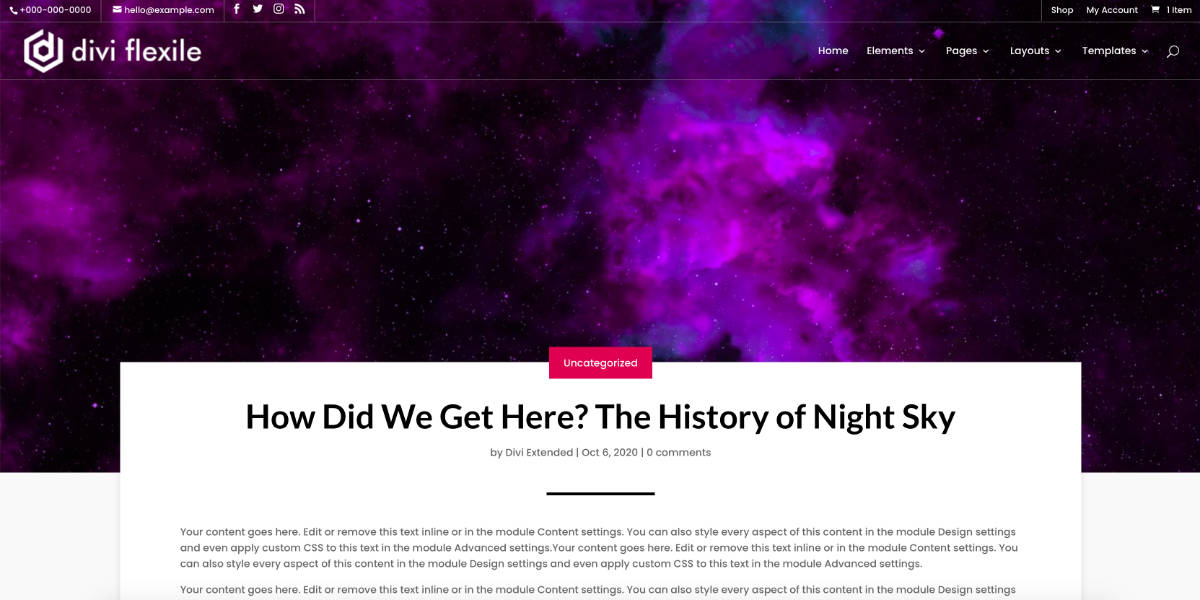 Call to actions
Grab user attention and capture leads with 7 appealing sections for Call to Action.

Pricing tables
Flexile includes multiple Divi pricing table layouts already imported in your library and is available to be used anywhere on your site in a few clicks.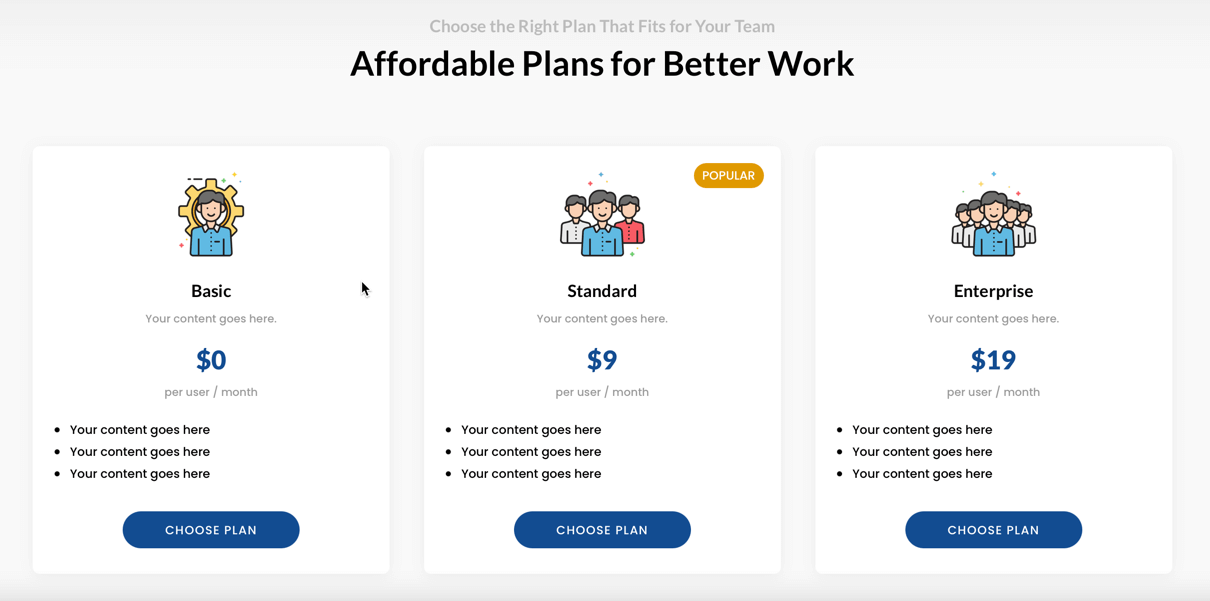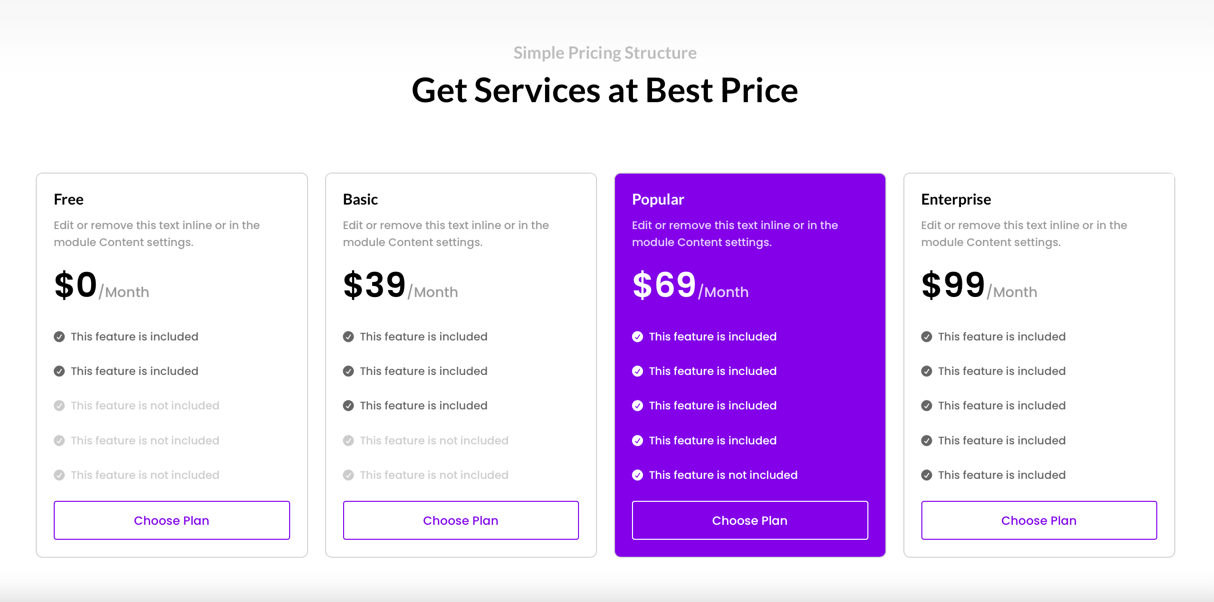 Testimonial sections
Multiple testimonial sections to display your client stories and testimonials in an appealing way.

Team sections
Display your team members using one of the available sections for team members. With all items ready at hand in the Divi library, you're free to choose and add them to your page easily.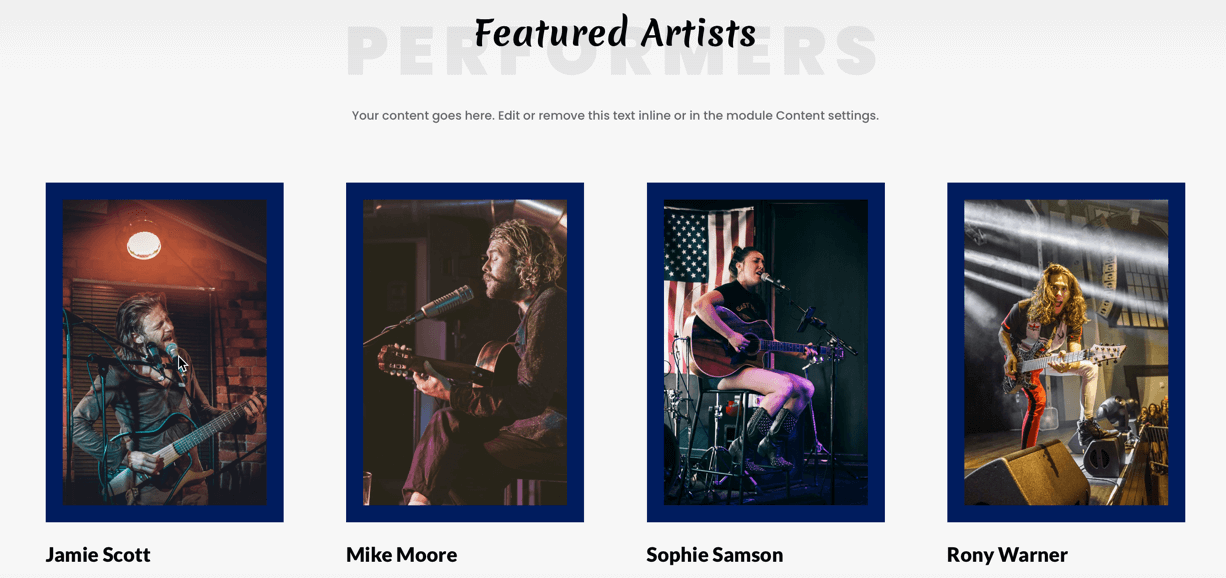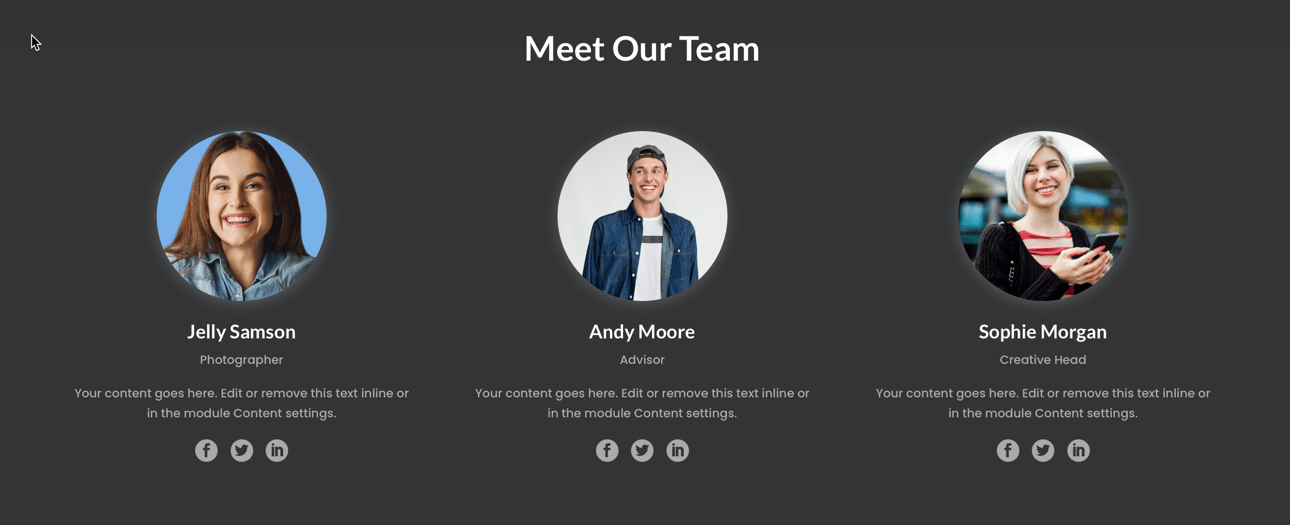 28 button layouts
Pre-styled Divi button layouts are available to inset at your fingertips.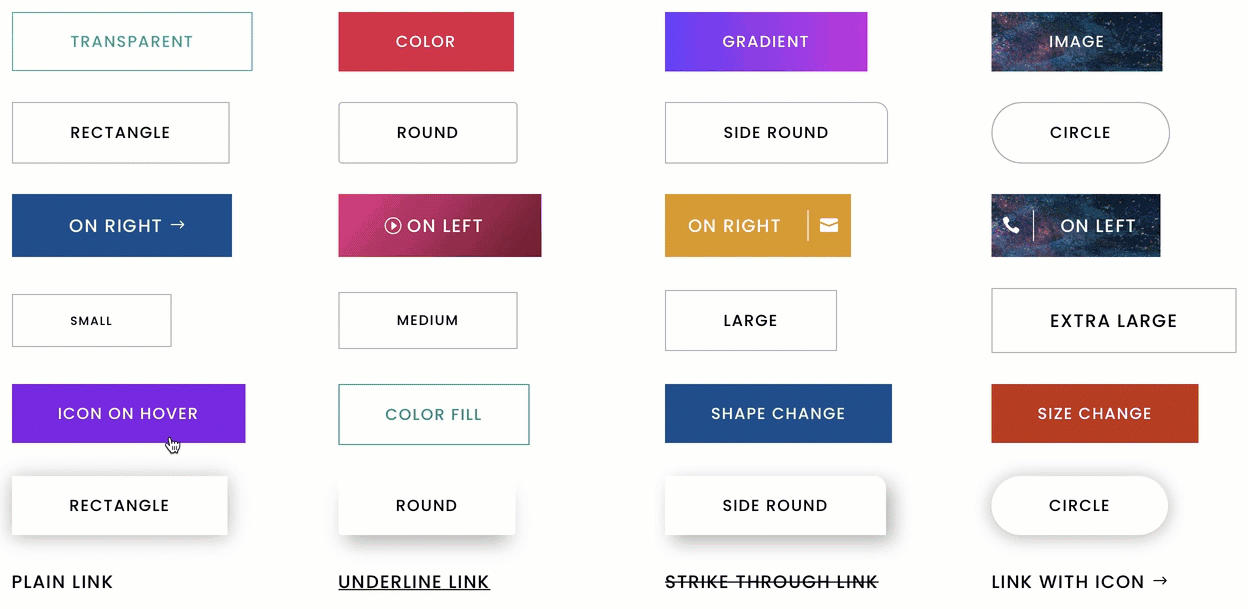 LearnDash homepage and templates
Flexile includes a homepage layout for LearnDash LMS. It also includes Divi theme builder templates for courses, lessons, and topics to let you sell your courses online.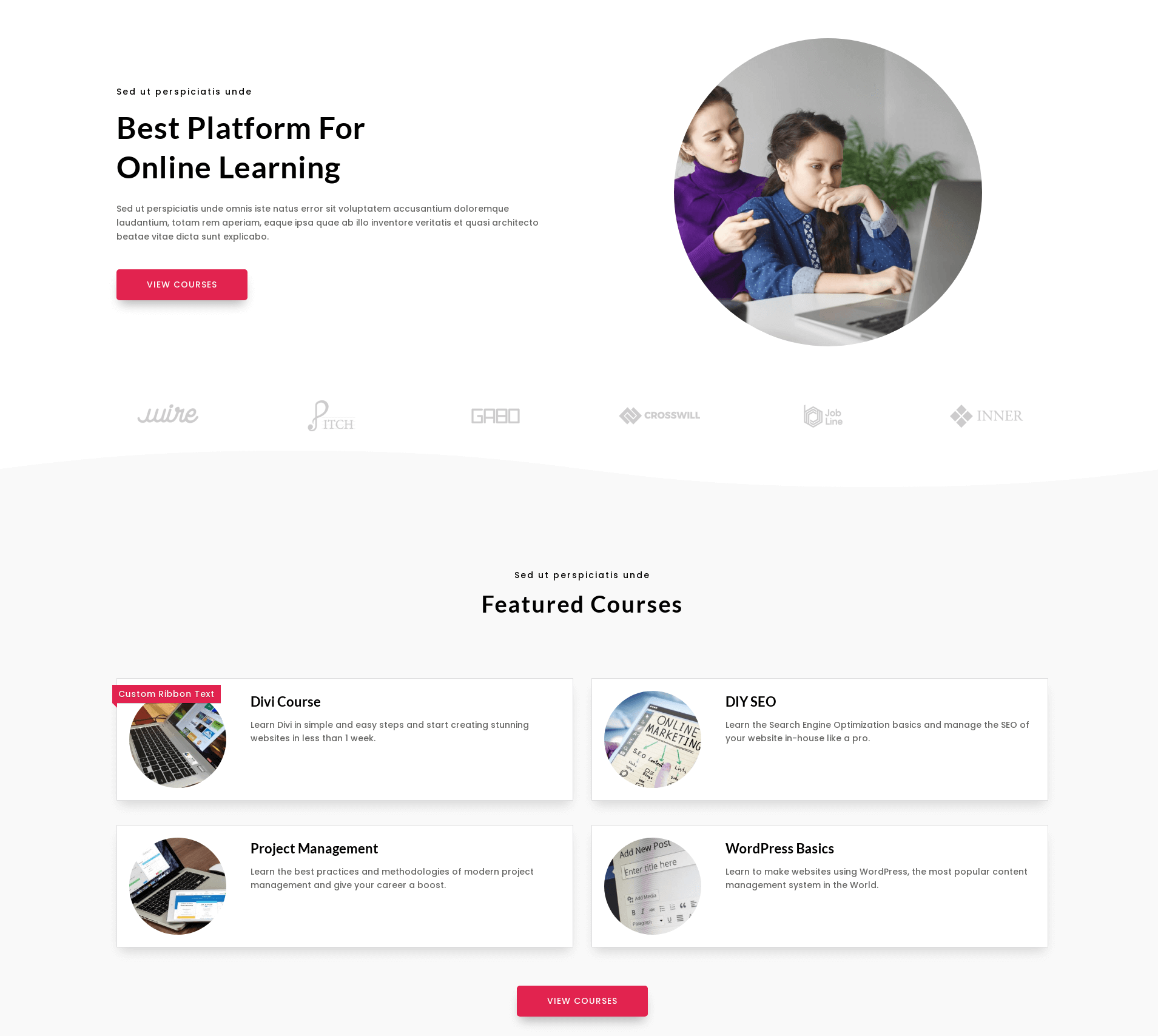 100+ customized Divi library elements
The more number of Divi elements available in the Flexile Divi child theme provides you with the ultimate choices to design your Divi website in whatever shape you want it to take. Each element is easy to use, and you can bring multiple design ideas by trying different element combinations.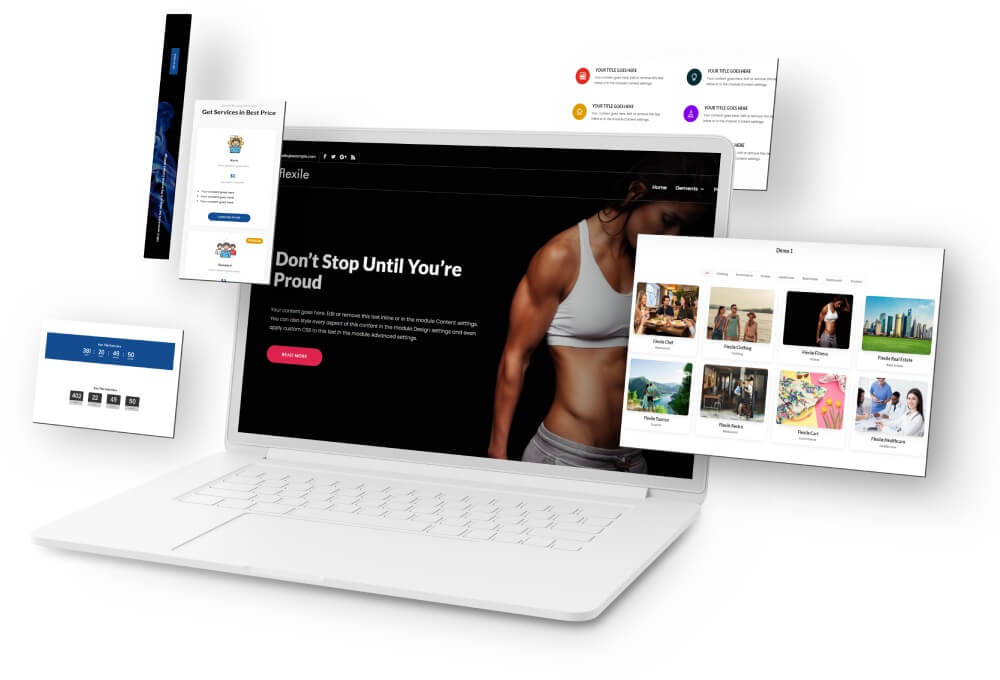 One-click demo import
Flexile comes with the one-click demo import option that allows you to bring everything or the content of your choice to the website in just simple clicks.
100% Responsive – Mobile, Tablets, and Computers
100% means 100%. The Divi website you'll create using the Divi Flexile child theme will be responsive to any device. Whether you're using a mobile or computer, a tablet, or something ancient, the Divi Flexile child theme will never break the color, resolution, or style of your content. The element you'll display on the PC will exactly look the same on the mobile phone in its responsive style.