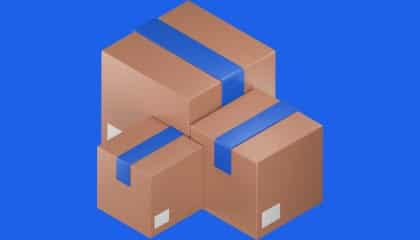 Softpiq has always paid special attention to the needs and wishes of our customers. In fact, we have always endeavored to find the most effective solutions to meet these needs.
DELIVERY WITHIN SECONDS OF PURCHASE VALIDATION
By purchasing on our site, you can now receive the purchased product within seconds of payment validation. We have specifically developed a tool that enables us to deliver our licenses within a few seconds.
WHERE WILL I RECEIVE MY PURCHASE?
The product is delivered within seconds directly via email, thus avoiding the environmental impact of shipping physical goods. You will then receive the product within seconds in your mailbox. You will receive the original license and all the necessary instructions for a quick and easy installation.
* Note: Deliveries may be delayed up to a few hours if the product is out of stock. If you do not receive the email, check your spam folder.
WHAT WILL I RECEIVE AFTER PURCHASE?
- Product Key, with lifetime validity, including updates.
- Easy and fast installation instructions
- Free Support
- Invoice
WHAT CAN I DO IF I HAVEN'T RECEIVED MY PURCHASE?
No worries, we are always able and ready to provide assistance. Just contact our customer service and our team will be immediately available.
* Check your spam folder, sometimes emails may end up in your junk mail folder.
Softpiq follows the "Money-back Warranty" policy with a 100% refund warranty.
We allow you to return or replace a product at any given time if you made an erroneous purchase or you're not satisfied with your product. Our Customer Service will process every request from yours, while our Technical Team is always at your disposal for any issue.
RETURNS & REFUNDS
1.1 - After delivery Products License key Refund is not acceptable. If you face any issue you will get key replacement.
1.2 – Full refund within 15 days if the customer want to cancel order before services and product key delivery .
REPLACEMENT
1.3 – Your replacement request will be immediately approved as long as:
You declare the product is non-functional (you have to provide proof of the issue).
You declare the product has not been used and won't be used in the future.
*Note: Your statements will be deemed as formal, therefore will have full legal validity.
For any request that is compliant with the requisites outlined in 1.1, the refund will be issued within 24 hours.
WHEN A REQUEST WILL NOT BE APPROVED?
- Themes, Plugins, Templates will be not refundable or replacement.
- A refund or replacement request will be denied by Softpiq if the product has already been activated, and is thus not reusable and remarketable.
- A refund or replacement request will be denied by Softpiq if you decline assistance from our team.
- A refund or replacement request will be denied by Softpiq if it is issued 14 days after the purchase or later. You must exercise the greatest caution before you install and activate the license. Before you proceed, you must ensure you purchased the correct product for your device, according to software compatibility. All products subject to return or substitution will be locked out and will not be reusable. In case they have already been activated, they will not work anymore on the target devices.