Are you eager to discover the latest features and functionalities of Windows Server 2022? Look no further! In this guide, we will delve into the ins and outs of using Windows Server 2022 and help you navigate through its powerful capabilities. Whether you are an IT professional, a system administrator, or simply someone curious about the world of servers, this comprehensive tutorial will equip you with the knowledge and skills to make the most of Windows Server 2022 (How To Use Windows Server 2022?).
With Windows Server 2022, Microsoft has introduced a wide array of innovative tools and enhancements that streamline server management, boost performance, and enhance security. From improved containerization to advanced storage capabilities, this latest version of Windows Server offers a host of exciting features that cater to the evolving needs of modern enterprises. In this step-by-step tutorial, we will guide you through the process of setting up Microsoft Windows Server 2022, configuring its various components, and harnessing its powerful functionalities to optimize your infrastructure. So, let's dive in and explore the world of Windows Server 2022 together!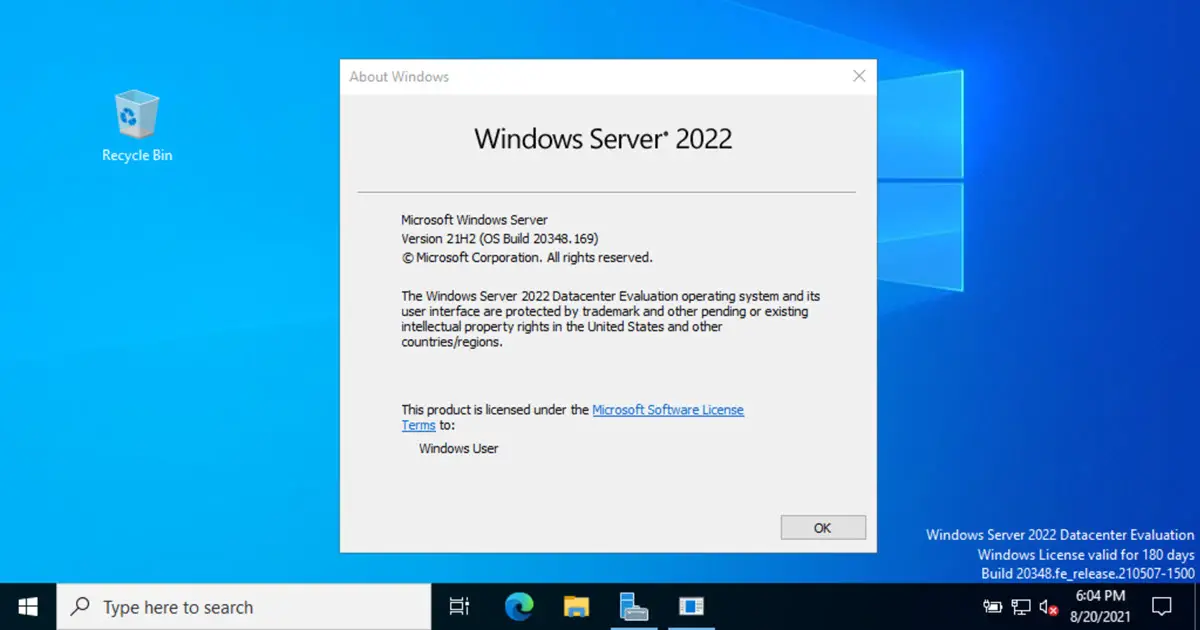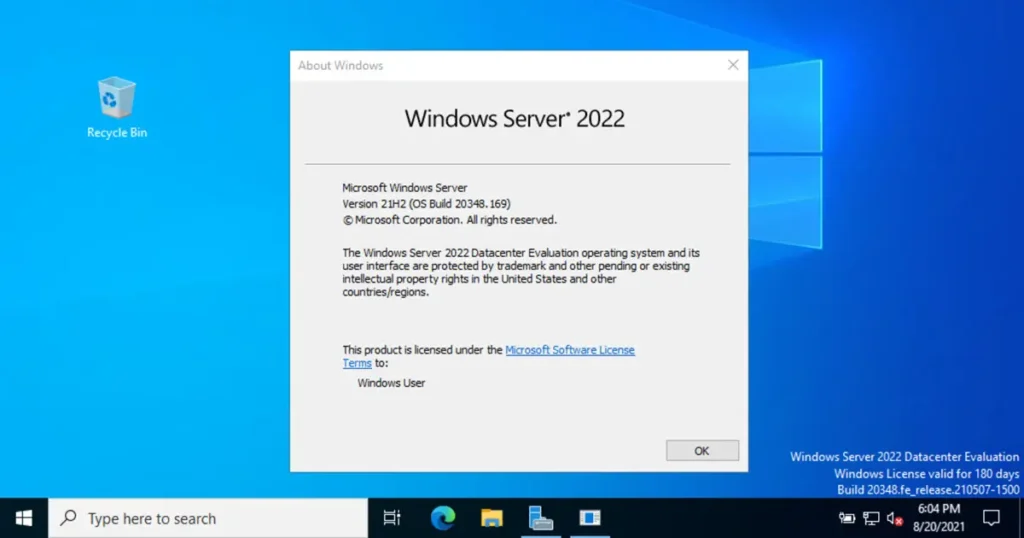 Can I Use Windows Server 2022 in a Normal PC?
Windows Server 2022 is primarily designed to be used as an operating system for servers rather than as a traditional desktop PC operating system. However, it is technically possible to use Windows Server 2022 as a standard PC, although there are some considerations to keep in mind.

One of the main differences between Windows Server 2022 and Windows 10, for example, is the user interface. Windows Server 2022 has a more minimalistic and streamlined interface designed for server administration tasks, which may need to be more user-friendly for regular desktop usage. Additionally, some features and applications that are commonly used on desktops may not be available or may require additional configuration on Windows Server 2022.

Another essential consideration is licensing. Windows Server 2022 has different licensing requirements and costs compared to Windows 10. It is typically licensed per processor core, which can make it more expensive for personal or non-server use. It is important to ensure that you have the appropriate licensing in place before using Windows Server 2022 on a standard PC.
What Does Windows Server 2022 Do?
Windows Server 2022 is an operating system designed by Microsoft specifically for server computers. It provides a range of advanced features and capabilities that help organizations manage their data, applications, and infrastructure more efficiently. One of the key features of Windows Server 2022 is its enhanced security measures, which include built-in protections against various threats such as malware, ransomware, and unauthorized access. (How to Use Windows Server)
Another important aspect of Windows Server 2022 is its scalability. It allows businesses to scale their resources as their needs multiply, ensuring optimal performance and resource utilization. The new version also introduces improvements in terms of performance and reliability, enabling servers to handle higher workloads and deliver faster response times.
Windows Server 2022 also offers advanced storage features, such as Storage Spaces Direct, which enables organizations to create high-performance and highly available storage solutions using low-cost, industry-standard hardware. Additionally, it provides:
Support for hybrid cloud environments.
Allowing businesses to integrate their on-premises infrastructure with cloud services seamlessly.
Making it easier to manage and migrate workloads between different environments.
How To Use Windows Server 2022?
How to Use Windows Server 2022, there are a few steps you need to follow. First, ensure that you have a system compatible with Windows Server. This typically includes a server-grade computer with sufficient processing power, memory, and storage capacity. Once you have a compatible system, you can proceed with the installation process. To install Windows Server, you will need to create a bootable installation media. This can be done by downloading the Windows Server ISO file from the official Microsoft website and then using a tool like Rufus to create a bootable USB drive. Once the bootable media is ready, insert it into your server computer and restart the system. During the installation process, you will be prompted to select the desired language for your Windows Server. Choose "English" from the available options. This will set the default language for the entire operating system and user interface. After selecting the language, follow the on-screen instructions to complete the installation. Once the installation is finished, you can start using Windows Server. After installing Windows Server, you can access the server's features and functionalities through the graphical user interface (GUI) or the command line interface (CLI). The GUI provides a visual representation of the server's settings, while the CLI allows you to execute commands directly. Familiarize yourself with both interfaces to effectively manage and configure your Windows Server. Remember, using Windows Server requires a certain level of technical knowledge and expertise. It is recommended to refer to the official documentation and online resources for detailed instructions on specific tasks and configurations. Additionally, staying updated with the latest security patches and updates is crucial to ensure the server's stability and security.
How To Set Windows Server 2022?
To set up Windows Server 2022, follow these requirements (How to Use Windows Server):
1. System Requirements: Before setting up Windows Server 2022, ensure that your system meets the minimum requirements. The recommended specifications include:
A 1.4 GHz 64-bit processor.
At least 2 GB of RAM.
A minimum of 32 GB of available disk space.
Additionally, make sure your system has a compatible DVD drive or USB port for installation.
2. Installation Media: Obtain the installation media for Windows Server 2022. This can be either a DVD or a USB drive containing the server installation files. You can download the ISO file from the Microsoft website and create a bootable USB drive using tools like Rufus or the Windows USB/DVD Download Tool. Make sure to select the correct edition and architecture (32-bit or 64-bit) during the download process.
3. Installation Process: Insert the installation media into the appropriate drive and restart your system. During the boot process, you may need to access the BIOS settings to change the boot order and prioritize the installation media. Once the system boots from the installation media, follow the on-screen instructions to begin the installation process. Select the language and keyboard layout as per your preference (such as English). Then, proceed with the installation by following the prompts, including entering the product key and accepting the license terms. Finally, choose the installation type (custom or upgrade) and the desired disk partition for the installation. After the installation completes, set up the initial configuration, including the server name, administrator password, and network settings. Setting up Windows Server 2022 requires meeting the system requirements, obtaining the installation media, and following the installation process. By following these steps, you can successfully set up Windows Server 2022 and begin utilizing its powerful features and functionalities.

Windows Server 2022 (How to Use Windows Server)
Windows Server 2022 is the latest version of Microsoft's server operating system. It brings several new features and improvements designed to enhance security, manageability, and scalability for businesses of all sizes. Whether you are new to Windows Server or upgrading from a previous version, here is a brief overview of how to use Windows Server 2022. Windows Server 2022 provides a familiar user interface that is similar to previous versions. The server management tools have been improved to offer a more intuitive and streamlined experience. You can easily manage your server, configure settings, and monitor performance using the Server Manager. If you want to install Windows Server 2022, follow these steps (How to Use Windows Server):
Insert the installation media into your server.
Boot from the installation media.
Select the language, time and currency format, and keyboard layout.
Click "Install now" to start the installation.
Enter the product key and accept the license terms.
Choose the installation type (e.g., clean install or upgrade).
Select the disk where you want to install Windows Server.
Follow the on-screen prompts to complete the installation.
Once Windows Server 2022 is installed, you can start configuring server roles and features, such as Active Directory, DNS, DHCP, and more. You can also manage user accounts, set up security policies, and ensure the server is appropriately updated and patched. In summary, Windows Server 2022 is a powerful and versatile operating system that offers enhanced security, manageability, and scalability. Whether you are setting up a new server or upgrading from a previous version, Windows Server 2022 provides a user-friendly interface and robust features to meet your organization's needs.
Conclusion For How to Use Windows Server:
In conclusion, Windows Server 2022 is a powerful and versatile operating system that offers a multitude of benefits for both individuals and businesses. By understanding how to utilize its features and functionalities properly, users can take full advantage of its capabilities and enhance their overall computing experience. With its improved security measures, enhanced performance, and advanced management tools, Windows Server 2022 provides a reliable and secure platform for managing and running various applications and services. Whether you are a small business owner looking to streamline your IT operations or an IT professional seeking to optimize server performance, Windows Server 2022 offers the necessary tools and features to meet your needs. By following the guidelines and best practices outlined in this guide, users can confidently navigate and utilize the various aspects of Windows Server 2022. From setting up and configuring the server to managing users and resources, this operating system provides a comprehensive solution for all your server needs. So, embrace the power and potential of Windows Server 2022 and elevate your computing experience to new heights.